ZeroOutages unique session-bonding solutions improve the performance for cloud-based services like Microsoft365, SaleForce, Amazon, Azure, NetSuite, and GoogleApps, to name a few. With this service your end-users will see an increase in performance and responsiveness, and in the event of a network outage ZeroOutages can ensure that end-users stay logged in and do not lose any of their work. Accelerate cloud services and keep them working even in the event of a network outage.
If you have a single Internet link ZeroOutages can still accelerate application performance via multi-session acceleration, TCP optimization, and content caching.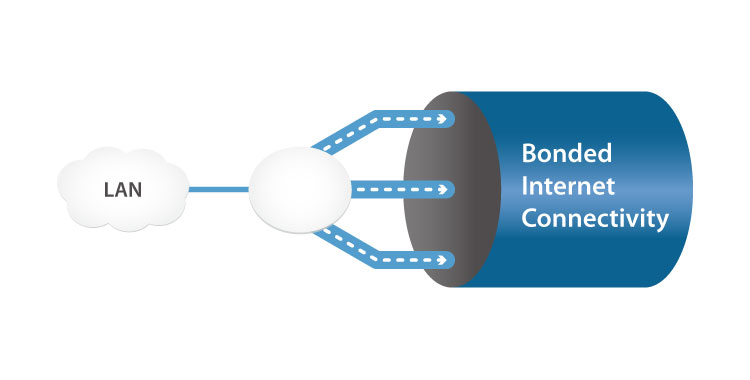 ZeroOutages incorporates unique and patented session bonding and TCP optimization technology which enables faster applications across one or multiple Internet connections. By combining ISP links ZeroOutages MultiWAN optimization service aggregates the throughput of each active connection, i.e. if you have a 4Mbps DSL link and an 6Mbps cable connection, your combined speed would be 10Mbps.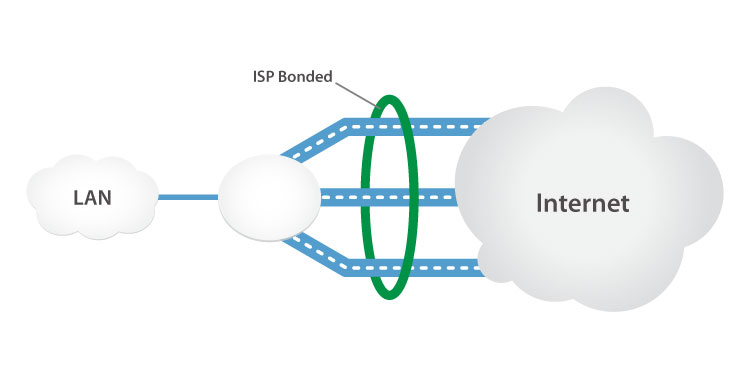 Competitive solutions require that all traffic be sent through a tunnel back to their data center. ZeroOutages session bonding functionality works without adding tunnel overhead to every packet like other solutions. In competitive solutions the tunnel setup adds packet header information to every packet going out and coming in to the customers network. This process adds a significant amount of latency and cost to the overall solution. ZeroOutages achieves improved performance and automated failover without having to setup any tunnels or having to add bi-directional packet headers, thus reducing latency and reducing bandwidth costs.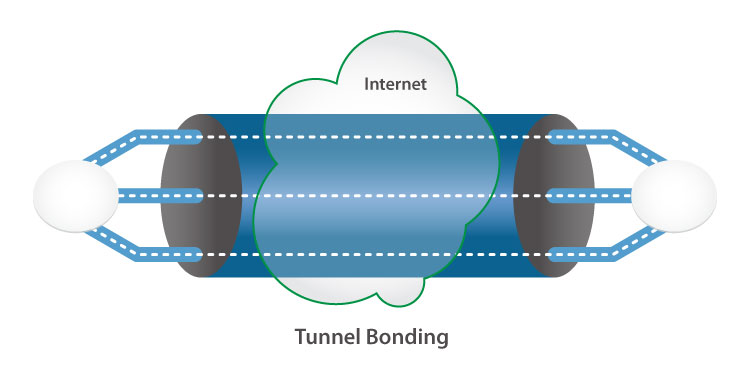 ZeroOutages is the only service that incorporates session-based bonding. This functionality is unique and has been patented by XRoads Networks. While other solutions must backhual all of the customers traffic to one of their data centers, the ZeroOutages solution does not have this requirements, thus saving significant bandwidth costs and improving performance for the end-user by eliminating the additional hops that are required by these "backhual" services.
FAQs
The following are common questions about our Session Bonding technology. If you would like to submit a question, please fill out our information request form. Thank you.
How does Session Bonding work?
Our patented Session Bonding works by intercepting an client session, determining the number of sources for the requested data, initiating multiple sessions across each active network path, and concurrently downloading the data using each session. As the data is downloaded it is cached, if possible, and then delivered to the original client.
Can the Session Bonding combine high speed links?
Yes, we have tested the bonding on Gigabit links and have no problem combining link speeds.
How many ISP connections can you combine?
By default the ZeroOutages service can combine up to five Internet connections.
What types of Internet links are supported?
Our Session Bonding technology can be used across ANY network connection, including DSL, cable, wireless, T1, DS3, Fiber, Ethernet, etc.